Send An Application Below!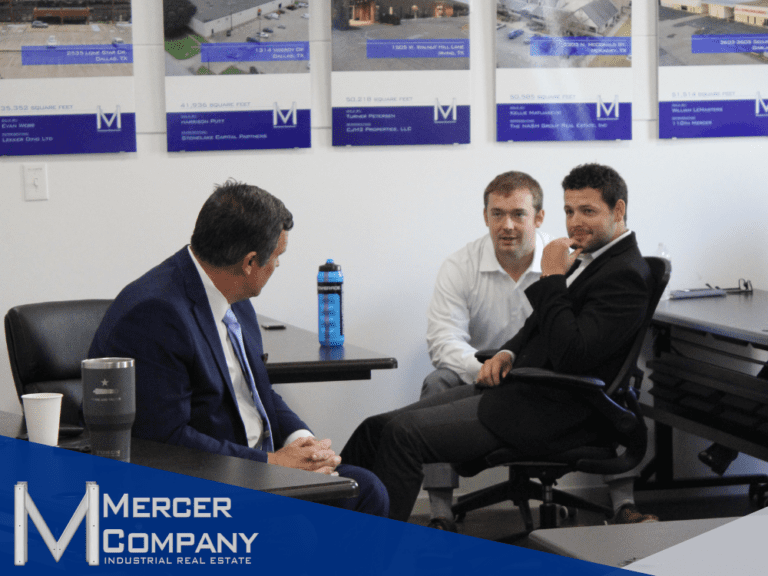 Overview
Opportunity
Qualifications & Experience
Principle Functions of Job
Overview
Mercer Company is built on five basic principles: excellence, dependability, integrity, respect, and trust. These standards and expectations are set for our clients, as well as the performance of our brokers. Mercer Company is committed to providing our clients with the information they need to make successful decisions in today's dynamic commercial real estate market through superior market knowledge and expert negotiation. 
Recognized as the leading commercial real estate company in the Dallas-Fort Worth Metroplex, Mercer Company does more than provide strategic consulting, transactional services, and investment sales opportunities; we partner with our clients to make the right deal, together. Mercer Company works on and completes deals with commercial real estate, warehouses for sale/lease, warehouse space, storage space, properties for sale/lease, industrial properties, industrial real estate, and more. 
At Mercer Company, you will become part of a highly effective and successful brokerage team committed to equipping you with the resources you need to develop a long-lasting, rewarding career.
Opportunity
Qualifications & Experience
Principle Functions of Job