More Than Owner Representation
Did you know that 95 percent of the prospects for your property are within a five-mile radius? That's why it is imperative to hire a sub-market specialist who can help you sell or lease your commercial property.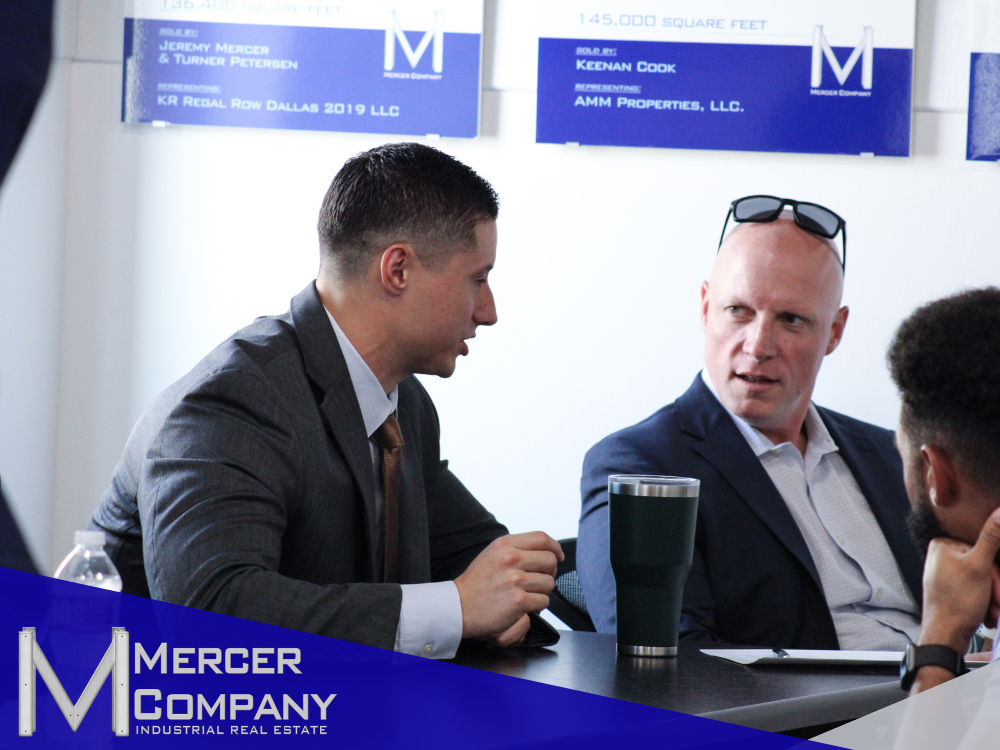 Why Work With a Sub-Market Specialist From Mercer Company?
Mercer Company takes these steps to ensure that our clients get maximum exposure and bring in the highest possible profits:
Property valuation
Customized marketing plan with proven results
Disposition and leasing of property
Reliability
Get the reliability you can only get with the experience and results Mercer Company provides.
DEPENDABILITY
We work hard and ensuring that we are with you each and every step of the way throughout the process.
NEGOTIATION EXPERTS
At Mercer Company we are more than just another broker - we are experts in the art of negotiation.
Helping Owners Maximize Their Property's Exposure
Commercial Property Valuation
Our team will evaluate your commercial property to determine exactly what it's worth, whether you're selling or renting.
Determining the value of a commercial property is different from valuing any other type of real estate (and even different types of commercial properties are valued differently), which means it's incredibly important for property owners to work with the right type of specialist.
Determining value is essential in setting a rental or sales price that earns you the best possible profit.
Why You Need a Commercial Property Specialist
Commercial real estate is far different from residential real estate, and though some agents practice both, it's typically in your best interest to work with a firm that focuses solely on commercial properties. That's because the commercial real estate market is in a constant state of flux; property values change quickly, markets shift and prospects in this domain tend to move fast when opportunities arise.
Commercial properties range from restaurants and boutique shops to industrial facilities, warehouses, apartments, and other types of businesses – and that means you need to work with an agent and a broker who specializes in your sub-market. (A sub-market is typically defined as a group of similar properties.)
Our team members are experts in warehouses, storage spaces, industrial properties and so much more, which means there's no guesswork involved. We make it easy for our clients to lease or sell their commercial properties. (And in case you wanted to know, we can also help you find the perfect commercial space for your needs.)
Leasing a Commercial Property
Many commercial spaces in the Dallas – Fort Worth area are available for lease – and you'll find that many of those that fill up quickly are directly connected to Mercer Company. Our team has all the tools, resources and experience necessary to find qualified tenants quickly.
Using a vast array of marketing techniques, we can bring you tenants willing to pay the right rates at the right times. Even in volatile markets, our experts are known for reaching the right people so our clients' properties recognize their full potential.
Whether you have a shopping mall come a strip mall or other commercial building, our team can find and vet tenants who are eager to move in and start doing business. In addition to helping you set the appropriate lease rates and finding tenants, our team can provide a wide range of property management services so you can take a more hands-free approach.
Selling a Commercial Property
Whether you want to sell a commercial property so you can move on to bigger and better things or you have other reasons for selling, our team is here to help. Because we're staffed by marketing experts, we know how to connect with commercial real estate buyers where they're most comfortable – so we can help you sell quickly!
When you want to sell commercial property, Mercer Company is on your side. In addition to finding qualified buyers for your warehouse, storage space or industrial facility, we'll handle all the nuts and bolts of your real estate transaction. We'll even negotiate with prospective buyers on your behalf so you make the strongest possible profit.
Request To Speak To A Specialist Today!

How Does Mercer Company Attract Qualified Prospects for Commercial Properties?
Mercer Company works hard to find qualified prospects to lease or buy commercial properties from our clients. Using a wide range of innovative marketing tools, we can list your commercial property all over the internet and in offline sources.
The key to our successful marketing efforts lies in the details we plan for each client. We don't have a one-size-fits-all marketing approach because we understand that our clients are individuals, and so are their properties. We take the time to do the appropriate research to ensure that we're advertising where your prospects are. We believe in creating effective strategies that get our clients fast results – and we don't believe in wasting time or marketing efforts in the wrong places.
Handling Property Management for Our DFW Commercial Real Estate Clients
Managing a commercial property is a full-time job, but it's one that you don't have to do because we can handle everything for you. From collecting rents and negotiating leases to handling maintenance requests and a wide range of other issues, Mercer Company is your partner in commercial real estate.
We help with construction management, handle tenant compliance checks (twice annually for most clients), partner with vendors on your behalf, and even protest taxes when necessary. We'll also serve as the go-between for you and your tenants, and we'll take care of everything – just leave it to us.
Finding New Commercial Properties to Add to Your Portfolio
Mercer Company can help you find new commercial properties to add to your portfolio. In addition to the listings we currently have, we have access to thousands of other properties on the Dallas and Fort Worth commercial real estate markets. We can arrange private tours, help you evaluate the financial potential of prospective investments, and help you with anything related to the purchase or sale of commercial properties.
When you're ready to grow your portfolio, Mercer Company is here to help. Our team will ensure that your investment strategy gets you the results you're after – and we'll be there with you, every step of the way.
Trusted by 100+ world-class brands of all sizes.
Recognized as one of the top commercial real estate companies for the Dallas-Fort Worth Metroplex, Mercer Company does more than provide strategic, consulting, transactional services, and investment sales opportunities… We partner with our clients to make the right deal… together.
Do You Need to Talk to a Commercial Property Expert?
If you are considering buying, selling or leasing a commercial property, Mercer Company is your one-stop shop. Staffed by a team of experts in a wide range of disciplines, we're completely committed to our clients' success – and we'd love to hear from you. Call our office today to speak to an expert; we'll be happy to answer your questions and help you grow your portfolio in all the right ways.