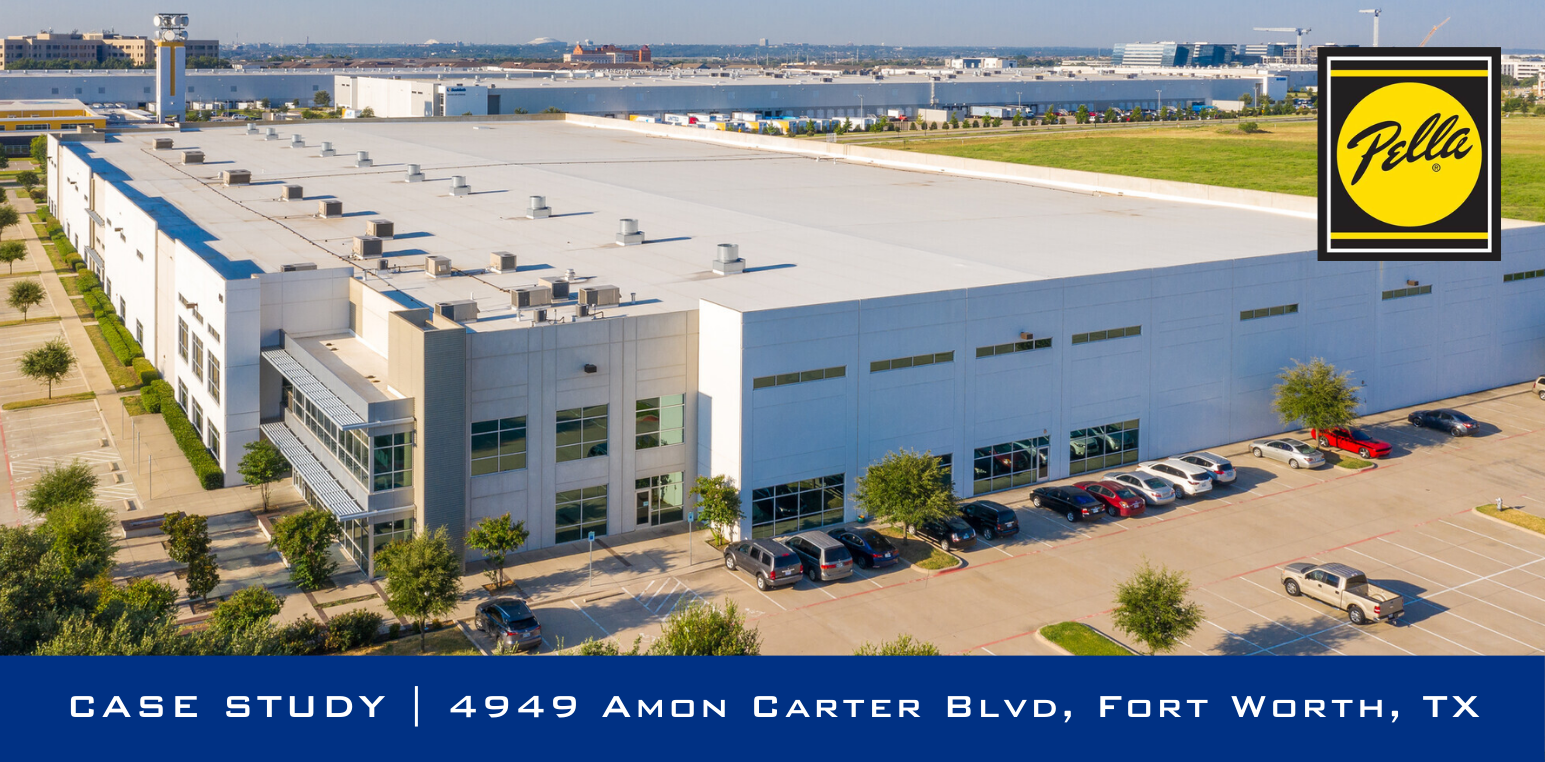 Transaction Summary
Type: Lease
Address: 4949 Amon Carter Blvd, Fort Worth, TX
Submarket: Upper Great Southwest
Square Footage: 200,166 square feet
Transaction Date: April 18, 2022
---
The Challenge: 
Finding a facility suitable to accommodate the client's manufacturing process, while also being in a location that would give them access to quality labor, with the goal of retaining as many employees as possible.

The Solution:
Jeff Mercer and Keenan Cook mapped the company's existing labor pool to determine acceptable locations to consider. Furthermore, labor demographics and trends were considered to select possible locations. They found a facility that offered a state-of-the-art manufacturing facility along with great access to labor and employee amenities.
The Results:
Jeff Mercer and Keenan Cook were able to find a location less than 20 minutes from their existing operation. A newer construction facility already geared towards manufacturing use, with great access to multiple labor pools within DFW.
---
The Team:
View Our Other Case Studies